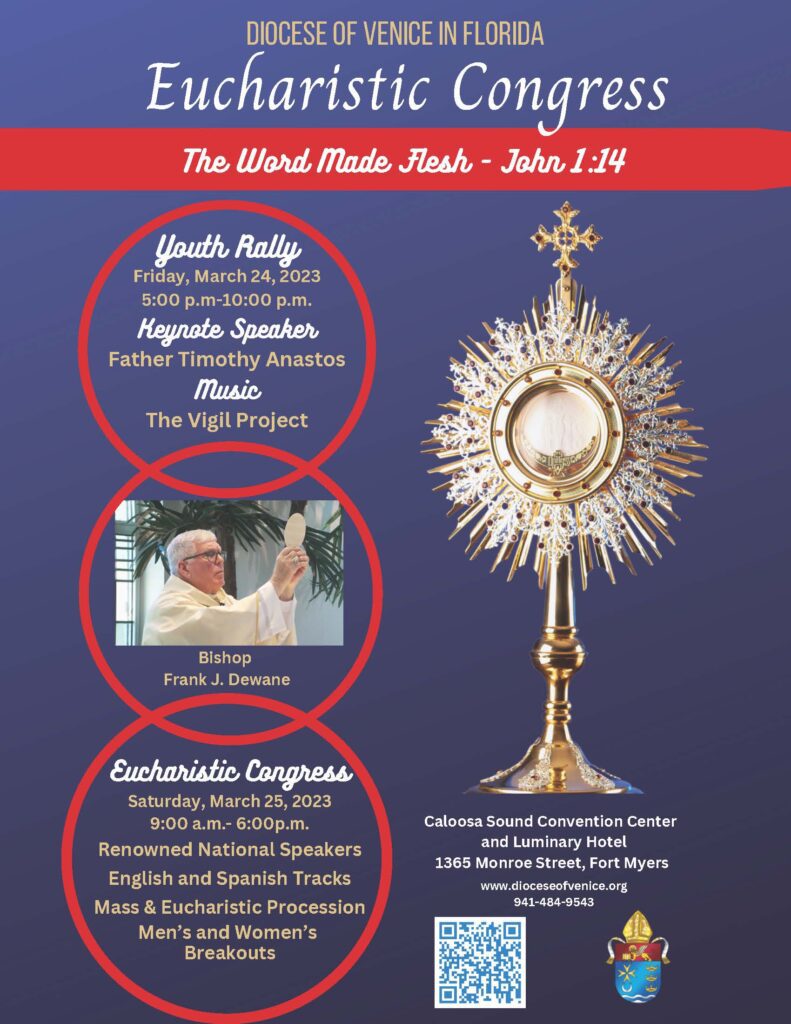 The Diocese of Venice will hold a Diocesan-wide Eucharistic Congress in Fort Myers beginning with a Youth Rally on Friday, March 24, 2023 and continuing with the Eucharistic Congress on Saturday, March 25, 2023.
The events will take place at the Caloosa Sound Convention Center at 1375 Monroe Street in Fort Myers.
Don't miss this important Diocesan event, and celebration of the Holy Eucharist!