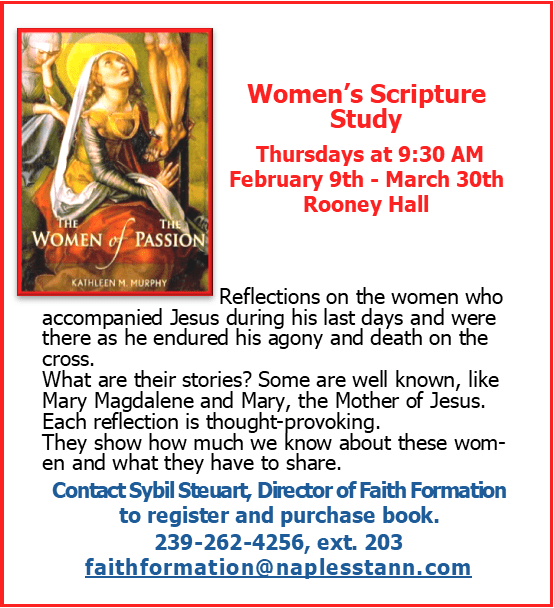 Thursdays at 9:30 AM
February 9th – March 30th
Rooney Hall 
Reflections on the women who accompanied Jesus during his last days and were there as he endured his agony and death on the cross.
What are their stories? Some are well known, like Mary Magdalene and Mary, the Mother of Jesus. Each reflection is thought-provoking.
They show how much we know about these women and what they have to share.
Contact Sybil Steuart, Director of Faith Formation
to register and purchase book.
239-262-4256, ext. 203
faithformation@naplesstann.com