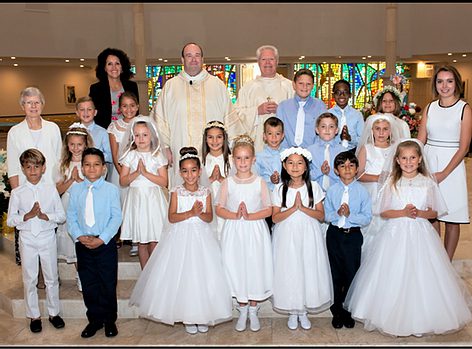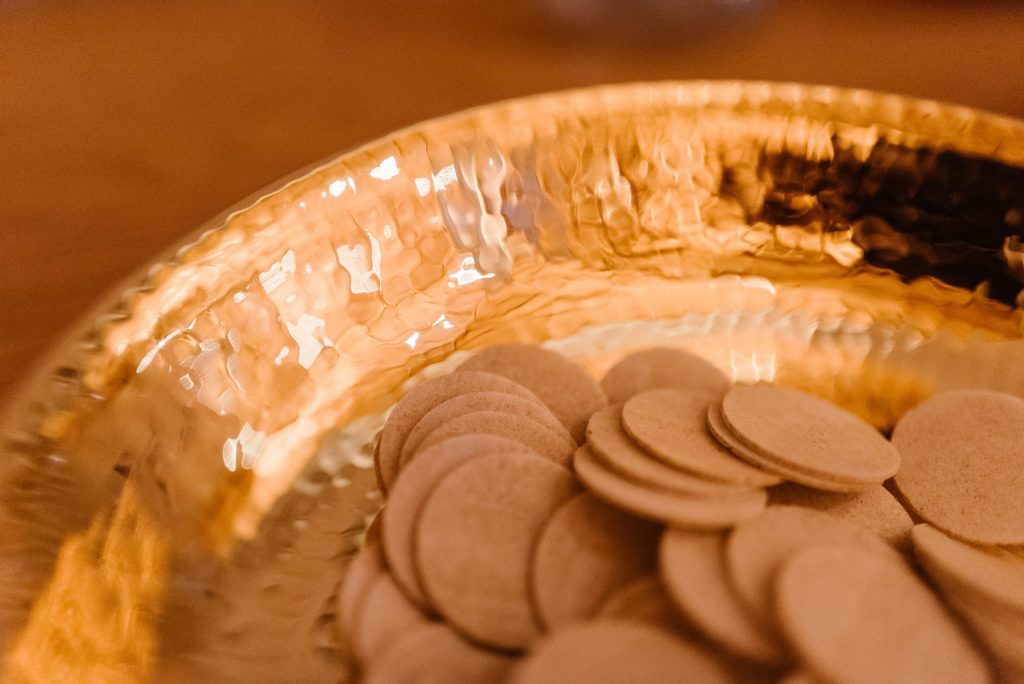 The Eucharist is the bread that gives strength… It is at once the most eloquent proof of His love and the most powerful means of fostering His love in us.
Saint Damien of Molokai
The Eucharist is the source of every grace and of the forgiveness of sins. The gift we have received should touch upon our daily lives as we strive to live our faith in word and deed. We are encouraged to receive communion daily. The faithful who receive the Eucharist should fast for one hour from food and beverages, with the exception only of water and medicine. The elderly and those suffering from any infirmity may receive the Eucharist even if they have taken something within the hour before communion.
Contact Person: Sybil Steuart
Call: 239-262-4256
Email: faithformation@naplesstann.com
First Eucharist
First Eucharist (Communion) is celebrated in second grade usually in April or May. Like First Reconciliation, formation builds on the material covered in kindergarten and first grade in Saint Ann School or Faith Formation classes. Parents are required to attend four to five meetings with their child to best prepare them for reception of the sacrament.